A functional water drainage system is critical to the long-term stability and durability of your home. Diverting water away from your home's foundation, driveway, sidewalk and landscape helps maintain the structural integrity of your home.
With so many drainage systems on the market, it can be difficult to know which is right for your project. Get a free professional assessment before choosing your gutter system. This will ensure no regrets later.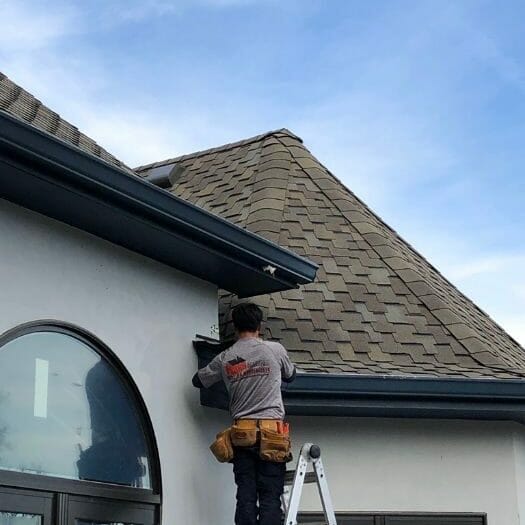 Aluminum gutters
Aluminum gutters are installed most often, because they do not rust, are light weight, and come pre finished in several colors so they don't have to be painted. The biggest drawback to aluminum is they can dent fairly easy and potentially sag if they get clogged.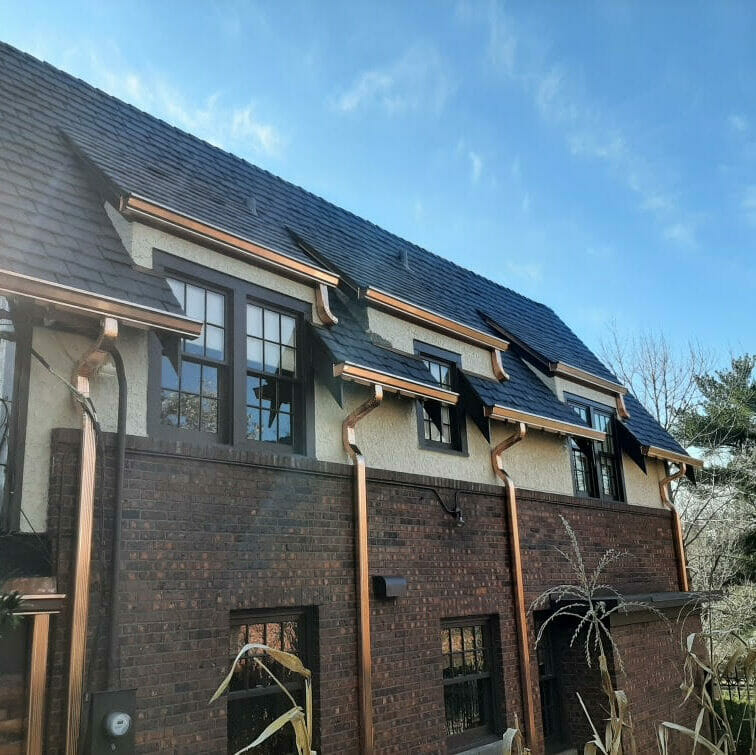 Copper gutters
Copper gutters are installed predominately on historic homes and in most cases need to be custom bent. Copper has been used for centuries and is an incredibly durable material. As most are aware, copper is very expensive, but has an aesthetically striking appearance.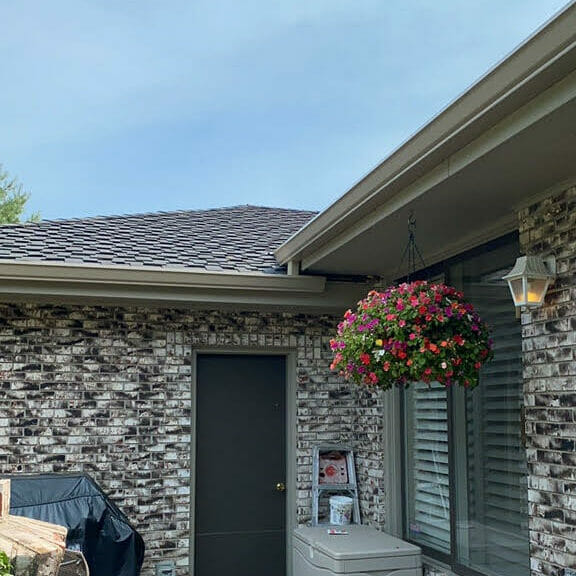 Steel gutters
Steel gutters are more rigid than aluminum gutters. They need to be primed and painted after being installed, so they are more expensive than aluminum gutters. Because steel gutters are more rigid than aluminum they do not dent or bend easily. The biggest drawback to steel is that they do rust over time and will need to be painted every 5-10 years.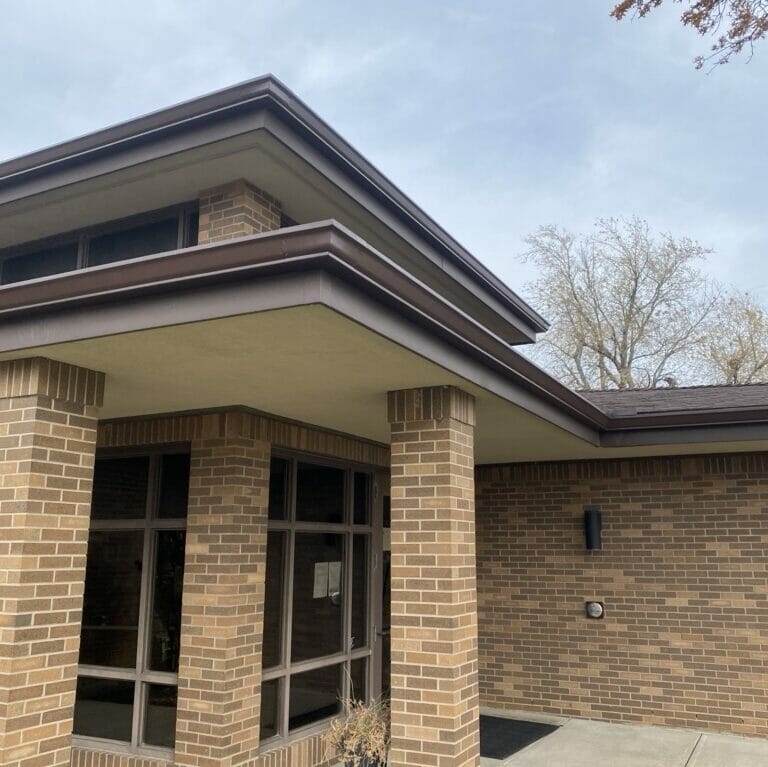 Commercial Gutter Systems & Downspouts
We offer standard industrial gutter systems and designer systems for a variety of structures including apartments, condos, office buildings, retail stores, factories, malls, warehouses, churches, universities, and distribution centers. Gutter options include 6" – 8" box, half round, and steel custom.